Your Retirement and Special Needs Financial Planning Firm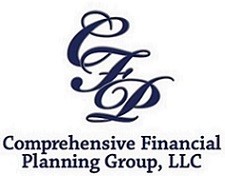 Welcome to Comprehensive Financial Planning Group, LLC!

Our firm of skilled professionals will help you discover the opportunities and potential rewards that are available when you take a proactive approach to your personal financial situation. Here you will find resources to help you gain a better understanding of the financial concepts behind special needs planning, insurance, investing, retirement, estate planning, and wealth preservation.
Contact us today to help you achieve your financial goals!

Millennials, Gen Xers, and baby boomers face different challenges in pursuing retirement goals. This article offers strategies to help address them.

Wills and trusts can each help in the distribution of assets at death. This article points out important differences between the two.

This article looks at the "new normal," its effect on consumer behavior and the retail industry, and what that could mean for the economy.

A Unit Investment Trust is structured differently than a mutual fund or ETF. Could its unique features help you ladder your investments?