Your Retirement and Special Needs Financial Planning Firm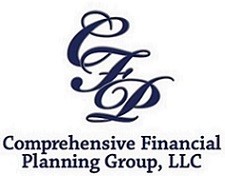 Welcome to Comprehensive Financial Planning Group, LLC!

Our firm of skilled professionals will help you discover the opportunities and potential rewards that are available when you take a proactive approach to your personal financial situation. Here you will find resources to help you gain a better understanding of the financial concepts behind special needs planning, insurance, investing, retirement, estate planning, and wealth preservation.
Contact us today to help you achieve your financial goals!

A look at the U.S.-China "skinny" trade deal and the U.S.-Mexico-Canada Agreement, and their potential impact on consumers and the U.S. economy.

An irrevocable life insurance trust can help pay estate taxes, but recent exemption level increases may warrant a new insurance strategy.

As web-based retail sales continue to grow, these tips may help ensure a safer online shopping experience.

Find out how individual impact bonds may allow investors to preserve principal and generate income while supporting activities that are important to them.
Estimate how much would remain after paying income taxes and penalties if you took an early distribution from a retirement plan.

How much will it cost to pay off a loan over its lifetime?

This Cash Flow Analysis form will help you weigh your income vs. your expenses.

This calculator can help you estimate your annual federal income tax liability.