Your Retirement and Special Needs Financial Planning Firm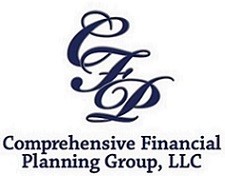 Welcome to Comprehensive Financial Planning Group, LLC!

Our firm of skilled professionals will help you discover the opportunities and potential rewards that are available when you take a proactive approach to your personal financial situation. Here you will find resources to help you gain a better understanding of the financial concepts behind special needs planning, insurance, investing, retirement, estate planning, and wealth preservation.
Contact us today to help you achieve your financial goals!

This article presents five steps that could help focus and enhance a retirement savings strategy in 2021.

This article outlines the basic provisions of income-driven repayment plans that can help reduce the burden of federal student loans.

This article discusses risks involved in developing treatments and vaccines for COVID-19, and why discoveries might not benefit investors.

This article explains how an individual disability income insurance policy can help provide income if a disability leaves you unable to work.