Your Retirement and Special Needs Financial Planning Firm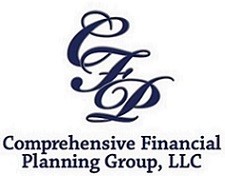 Welcome to Comprehensive Financial Planning Group, LLC!

Our firm of skilled professionals will help you discover the opportunities and potential rewards that are available when you take a proactive approach to your personal financial situation. Here you will find resources to help you gain a better understanding of the financial concepts behind special needs planning, insurance, investing, retirement, estate planning, and wealth preservation.
Contact us today to help you achieve your financial goals!

Small-business owners will want to take full advantage of every legal tax break available, such as deductions for a home office and automobile expenses.

This article looks at credit quality in the corporate bond market and the potential impact on fixed-income portfolios.

Younger baby boomers may be facing a more challenging retirement landscape than older members of the generation, according a recent survey.

Helping a grandchild obtain a college degree could be life-changing for the student. Still, it's important to consider how a gift could affect student aid and taxes.