Your Retirement and Special Needs Financial Planning Firm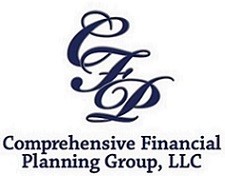 Welcome to Comprehensive Financial Planning Group, LLC!

Our firm of skilled professionals will help you discover the opportunities and potential rewards that are available when you take a proactive approach to your personal financial situation. Here you will find resources to help you gain a better understanding of the financial concepts behind special needs planning, insurance, investing, retirement, estate planning, and wealth preservation.
Contact us today to help you achieve your financial goals!

Balancing stocks and bonds can be a central part of building an investment portfolio. Find out how balanced funds follow a similar strategy.

Discover how indexed annuities work, including the risks and potential benefits of purchasing an indexed annuity contract.

More than half of retirees surveyed had retirement planning regrets. Explore the three most common mistakes and how to avoid them.

Explore an overview of rules and tax consequences for 401(k) plan hardship distributions and other early withdrawals.