Your Retirement and Special Needs Financial Planning Firm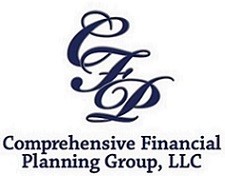 Welcome to Comprehensive Financial Planning Group, LLC!

Our firm of skilled professionals will help you discover the opportunities and potential rewards that are available when you take a proactive approach to your personal financial situation. Here you will find resources to help you gain a better understanding of the financial concepts behind special needs planning, insurance, investing, retirement, estate planning, and wealth preservation.
Contact us today to help you achieve your financial goals!

Index funds or traditional actively managed funds: Which approach, or both, is most effective?

Have you thought about starting your own business? Here's an overview of some important first steps in the entrepreneurial process.

Did you know a net price calculator can help measure a college's true cost? Discover how it provides an estimate of how much grant aid a student might expect.

Explore the tax treatment of different types of retirement accounts and the tax consequences of withdrawals, especially from multiple accounts.