Your Retirement and Special Needs Financial Planning Firm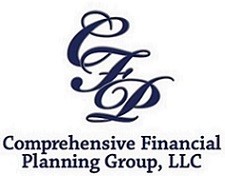 Welcome to Comprehensive Financial Planning Group, LLC!

Our firm of skilled professionals will help you discover the opportunities and potential rewards that are available when you take a proactive approach to your personal financial situation. Here you will find resources to help you gain a better understanding of the financial concepts behind special needs planning, insurance, investing, retirement, estate planning, and wealth preservation.
Contact us today to help you achieve your financial goals!

Explore the unique features and risks of indexed annuities and their potential role in investors' retirement income strategies.

Did you know there still may be reasons to hold money market mutual funds despite low yields? Read this article to find out more.

This article looks at the "new normal," its effect on consumer behavior and the retail industry, and what that could mean for the economy.

This article offers a strategy that may help address sequence risk — the danger of poor investment performance at the outset of retirement.
Will you be able to afford nursing home care?

Estimate the future cost of an item based on today's prices and the rate of inflation you expect.

How much Disability Income Insurance do you need?

Use this calculator to estimate the federal estate taxes that could be due on your estate after you die.