Your Retirement and Special Needs Financial Planning Firm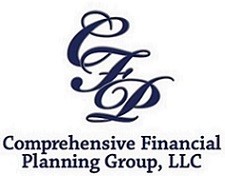 Welcome to Comprehensive Financial Planning Group, LLC!

Our firm of skilled professionals will help you discover the opportunities and potential rewards that are available when you take a proactive approach to your personal financial situation. Here you will find resources to help you gain a better understanding of the financial concepts behind special needs planning, insurance, investing, retirement, estate planning, and wealth preservation.
Contact us today to help you achieve your financial goals!

This calculator can help you estimate your annual federal income tax liability.

Use this calculator to determine whether you qualify for the different types of IRAs.

Estimate the future value of your current savings.

Use this calculator to estimate the federal estate taxes that could be due on your estate after you die.