Your Retirement and Special Needs Financial Planning Firm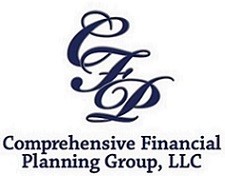 Welcome to Comprehensive Financial Planning Group, LLC!

Our firm of skilled professionals will help you discover the opportunities and potential rewards that are available when you take a proactive approach to your personal financial situation. Here you will find resources to help you gain a better understanding of the financial concepts behind special needs planning, insurance, investing, retirement, estate planning, and wealth preservation.
Contact us today to help you achieve your financial goals!

Find out how and why mergers and acquisitions take place (and why they matter to investors).

Find out whether a testamentary trust, living trust, or special-purpose trust can benefit your family.

Find out how individual impact bonds may allow investors to preserve principal and generate income while supporting activities that are important to them.

The relationship between oil prices and GDP growth has become more complicated in recent years due to the expanded U.S. presence in the global oil market.
Compare the potential future value of tax-deferred investments to that of taxable investments.

This calculator can help you determine how soon you can pay off your mortgage.

Estimate the annual required distribution from your traditional IRA or former employer's retirement plan after you turn age 70½.

A balance sheet summarizes your assets and liabilities and reveals your net worth.