Your Retirement and Special Needs Financial Planning Firm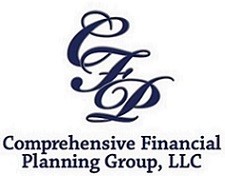 Welcome to Comprehensive Financial Planning Group, LLC!

Our firm of skilled professionals will help you discover the opportunities and potential rewards that are available when you take a proactive approach to your personal financial situation. Here you will find resources to help you gain a better understanding of the financial concepts behind special needs planning, insurance, investing, retirement, estate planning, and wealth preservation.
Contact us today to help you achieve your financial goals!

Tax changes in the 2017 Tax Cuts and Jobs Act affect some investors more than others, with implications that spill into the municipal bond market.

Explore the unique features and risks of indexed annuities and their potential role in investors' retirement income strategies.

Decisions made when claiming Social Security retirement benefits can make a big difference in spousal and other dependents' survivor benefits.

This article looks at documents that should be kept up to date, including wills, trusts, advance medical directives, and beneficiary forms.