Your Retirement and Special Needs Financial Planning Firm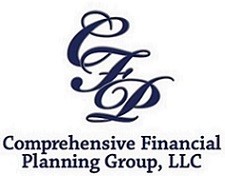 Welcome to Comprehensive Financial Planning Group, LLC!

Our firm of skilled professionals will help you discover the opportunities and potential rewards that are available when you take a proactive approach to your personal financial situation. Here you will find resources to help you gain a better understanding of the financial concepts behind special needs planning, insurance, investing, retirement, estate planning, and wealth preservation.
Contact us today to help you achieve your financial goals!

Review the potential benefits of an individual disability income policy vs. a group policy, as well as common riders.

Surprised by the final numbers on your 2018 tax return? Here are some tips for adjusting withholding to help avoid surprises next tax season.

Tax rates, interest rates, and inflation can all cut into the value of investment dollars. This article looks at real return on investments.

Find out how individual impact bonds may allow investors to preserve principal and generate income while supporting activities that are important to them.
Estimate how much would remain after paying income taxes and penalties if you took an early distribution from a retirement plan.

Estimate the potential cost of waiting to purchase a long-term care insurance policy.

Calculate the rate of return you would have to receive from a taxable investment to realize an equivalent tax-exempt yield.

How Long Will Your Funds Last?