Your Retirement and Special Needs Financial Planning Firm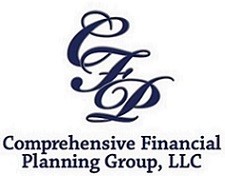 Welcome to Comprehensive Financial Planning Group, LLC!

Our firm of skilled professionals will help you discover the opportunities and potential rewards that are available when you take a proactive approach to your personal financial situation. Here you will find resources to help you gain a better understanding of the financial concepts behind special needs planning, insurance, investing, retirement, estate planning, and wealth preservation.
Contact us today to help you achieve your financial goals!

This article explains how an individual disability income insurance policy can help provide income if a disability leaves you unable to work.

This article looks at the potential shape of the COVID-19 economic recovery with some historical context and key factors that may affect the direction of the economy.

Discover the basics of P/E ratios, with an emphasis on analyzing them in the appropriate context for making meaningful comparisons.

A shift in the balance of power can strongly affect economic policies. View the presidential candidates' tax proposals and other monetary policy positions.
Estimate the annual required distribution from your traditional IRA or former employer's retirement plan after you turn age 72.

This calculator can help you determine how soon you can pay off your mortgage.

This calculator can help you estimate your annual federal income tax liability.

How much can you afford to pay for a car?