Your Retirement and Special Needs Financial Planning Firm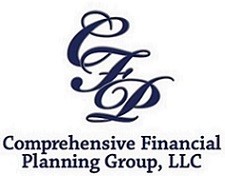 Welcome to Comprehensive Financial Planning Group, LLC!

Our firm of skilled professionals will help you discover the opportunities and potential rewards that are available when you take a proactive approach to your personal financial situation. Here you will find resources to help you gain a better understanding of the financial concepts behind special needs planning, insurance, investing, retirement, estate planning, and wealth preservation.
Contact us today to help you achieve your financial goals!

The Federal Reserve's "Beige Book" provides a broad overview of the economy that is often essential for making economic policy decisions.

Wills and trusts can each help in the distribution of assets at death. This article points out important differences between the two.

Tax changes in the 2017 Tax Cuts and Jobs Act affect some investors more than others, with implications that spill into the municipal bond market.

Temporary crisis relief legislation makes it easier to access retirement account funds and extends paid leave for workers at some small businesses.