Your Retirement and Special Needs Financial Planning Firm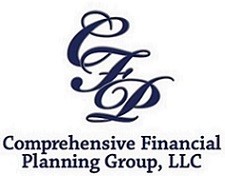 Welcome to Comprehensive Financial Planning Group, LLC!

Our firm of skilled professionals will help you discover the opportunities and potential rewards that are available when you take a proactive approach to your personal financial situation. Here you will find resources to help you gain a better understanding of the financial concepts behind special needs planning, insurance, investing, retirement, estate planning, and wealth preservation.
Contact us today to help you achieve your financial goals!

A letter of instruction could be just as important as a will to help loved ones settle an estate. Do you know what information to include?

Have you heard of the No Surprises Act? Taking effect in 2022, it helps protect consumers from large, unexpected medical bills. Learn more.

States hold unclaimed property for about one in 10 Americans. Here are some online resources that may help you find out if you're one of them.

Explore some key retirement plan contribution limits and various tax deduction, exclusion, exemption, and threshold amounts for 2022.