Your Retirement and Special Needs Financial Planning Firm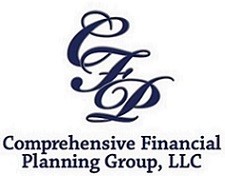 Welcome to Comprehensive Financial Planning Group, LLC!

Our firm of skilled professionals will help you discover the opportunities and potential rewards that are available when you take a proactive approach to your personal financial situation. Here you will find resources to help you gain a better understanding of the financial concepts behind special needs planning, insurance, investing, retirement, estate planning, and wealth preservation.
Contact us today to help you achieve your financial goals!

Find out how the rules for early-distribution penalty exceptions differ for withdrawals from traditional IRAs and employer-sponsored plans.

Wills and trusts can each help in the distribution of assets at death. This article points out important differences between the two.

Discover how qualified charitable distributions work and why they may now be more valuable than taking a tax deduction.

A survey of workers and retirees yielded three key findings that may prove helpful in planning for retirement. Find out more.