Your Retirement and Special Needs Financial Planning Firm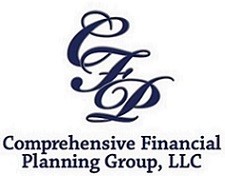 Welcome to Comprehensive Financial Planning Group, LLC!

Our firm of skilled professionals will help you discover the opportunities and potential rewards that are available when you take a proactive approach to your personal financial situation. Here you will find resources to help you gain a better understanding of the financial concepts behind special needs planning, insurance, investing, retirement, estate planning, and wealth preservation.
Contact us today to help you pursue your financial goals!

Discover what to look for in a balanced mutual fund and learn how this type of fund might be used in a portfolio.

This article discusses the market dynamics that are impacting oil prices and adding to concerns about broader inflation and economic growth.

This article discusses consumer price index categories, how they're weighted, and the top drivers of inflation over the past year.

In the past, trusts were often used to avoid estate taxes, but that purpose has become less important for most people with current high exemption amounts. However, a properly constructed trust can serve many other purposes for families of more modest means.