Your Retirement and Special Needs Financial Planning Firm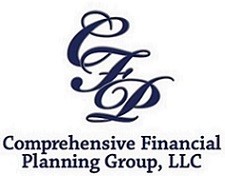 Welcome to Comprehensive Financial Planning Group, LLC!

Our firm of skilled professionals will help you discover the opportunities and potential rewards that are available when you take a proactive approach to your personal financial situation. Here you will find resources to help you gain a better understanding of the financial concepts behind special needs planning, insurance, investing, retirement, estate planning, and wealth preservation.
Contact us today to help you achieve your financial goals!

This article presents some steps employees can take to get the most out of their employer-sponsored retirement plans.

Read how small businesses use software services to help streamline operations, understand customers, optimize websites, and find new markets.

This article discusses target-date funds and lifestyle funds, with the more common of the two based on time horizon rather than risk.

A look at bonus depreciation and Section 179, plus CARES Act changes that may benefit companies that reconfigured spaces for safety reasons.