Your Retirement and Special Needs Financial Planning Firm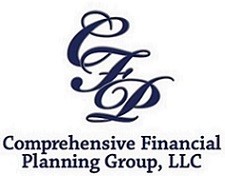 Welcome to Comprehensive Financial Planning Group, LLC!

Our firm of skilled professionals will help you discover the opportunities and potential rewards that are available when you take a proactive approach to your personal financial situation. Here you will find resources to help you gain a better understanding of the financial concepts behind special needs planning, insurance, investing, retirement, estate planning, and wealth preservation.
Contact us today to help you achieve your financial goals!

Concerned about the costs of long-term care? Discover two strategies that combine life insurance coverage with LTC benefits.

How does a traditional or Roth structure affect your IRA or employer-sponsored retirement plan? And what do their differences mean for older workers?

Do you know your personal tolerance for market risk? Here are three key questions that may help you find out.

As a small-business owner, do you know the types of coverages that may or may not be included in a standard business owner policy?
This calculator can help you determine whether you should consider converting to a Roth IRA.

Estimate of the maximum amount of financing you can expect to get when you begin house hunting.

How much can you afford to pay for a car?

Determine whether you should consider refinancing your mortgage.