Your Retirement and Special Needs Financial Planning Firm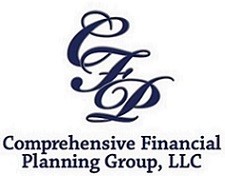 Welcome to Comprehensive Financial Planning Group, LLC!

Our firm of skilled professionals will help you discover the opportunities and potential rewards that are available when you take a proactive approach to your personal financial situation. Here you will find resources to help you gain a better understanding of the financial concepts behind special needs planning, insurance, investing, retirement, estate planning, and wealth preservation.
Contact us today to help you achieve your financial goals!

Find out how inflation and interest-rate fears, regulatory or legislative action, and other factors could influence stock prices in 2021.

A look at bonus depreciation and Section 179, plus CARES Act changes that may benefit companies that reconfigured spaces for safety reasons.

This article offers an overview of spousal benefits, which could make a big difference in funding retirement for a married couple.

This article offers a strategy that may help address sequence risk — the danger of poor investment performance at the outset of retirement.
How much can you afford to pay for a car?

How much will it cost to pay off a loan over its lifetime?

Use this calculator to estimate the federal estate taxes that could be due on your estate after you die.

How much do you need to save each year to meet your long-term financial goals?